MY TOP PICKS FOR TV, FILMS & MUSIC
100 FAVOURITE TV PROGRAMMES
We listened to a lot of radio but didn't have a television in my parents home until my late teens, so I only saw it at friends houses. Consequently I do not remember many childrens programmes before 1970. It has resulted in me being quite selective in what I watch. Rather than view whatever is on, I will switch it off and do something else if it doesn't appeal to me. I have little interest in sport, soap operas, quiz shows, chat shows, talent shows, cooking programmes, reality tv or gameshows. I have only ever had terrestrial TV channels so haven't watched stuff on Sky etc. I admit that I am quite picky. What I love best are history documentaries, comedy and murder mysteries. Since a lot of documentaries are 'one-offs' or mini series they do not feature in my list below. There are a few American entries that are widely shown on UK main TV channels. I have limited myself to 100, (otherwqise it would just go on and on) listed alphabetically so that you can easily check to see if your favourite is there.
'Allo, Allo!

A fine romance

Absolutely Fabulous

All creatures great and small (original)

Antiques Roadshow

As time goes by

Big Bang Theory

Blackadder

Blakes 7

Blott on the Landscape

Buffy the vampire slayer

Cadfael

Call the Midwife

Canned Carrott

Colditz

Crackanory

Dark Materials

Dave Gorman: Modern Life is Goodish

Death in Paradise

Dinner Ladies

Dr Who

Drop the dead donkey

Endeavour

Fairly Secret Army

Father Brown

Fawlty Towers

Fleabag

Gentleman Jack

Ghosts

Good Life

Happy Days

Have I got News for You?

Hetty Wainthropp Investigates

Hitchhikers Guide to the Galaxy

Homes under the hammer

Hustle

Inbetweeners

Inside Number 9

Jonathon Creek

Lark Rise to Candleford

Last Leg

Lewis

Lovejoy

MASH

Mastermind

Midsummer Murders

Miss Marple

Mock the Week

Monty Python's Flying Circus

Morse

New Tricks

Not Going Out

Old Grey Whistle Test

Only Fools and Horses

Open all hours

Paul Merton's Adventures

Poirot

Poldark (original 1975)

Porridge

Porterhouse Blue

Q6 (Spike Milligan)

QI

Red Bull Soapbox Derby

Red Dwarf

Robin of Sherwood

Robot Wars

Russell Howard's Good News

Sabrina the teenage witch

Salvage Hunters

Saturday Night Live (UK version)

Scrubs

Sherlock

Simpsons

Spitting Image

Spooks

Star Trek – all series

Stingray

Storage Hunters (UK & USA)

The Detectorists

The Durrells

The fall and rise of Reggie Perrin

The Lion, the Witch and the Wardrobe

The Sweeney

Time Team

Torchwood

Two pints of lager and a packet of crisps

Vera

Vicar of Dibley

Victoria Wood: as seen on TV

Waiting for God

What we do after dark

Who Do you think you are?

Whoops Apocalypse

Whose line is it anyway?

Wolf Hall

Worzel Gummidge

Would I lie to you?

Wycliffe

Yes Minister

Zapped
50 FAVOURITE FILMS (in no particular order)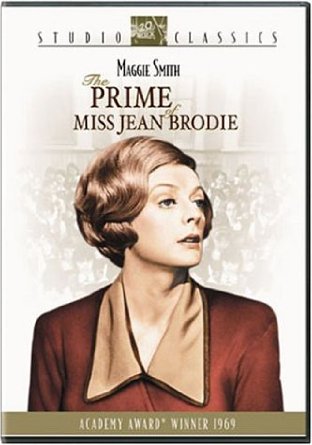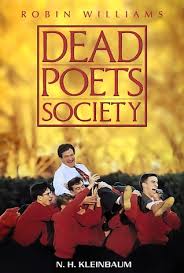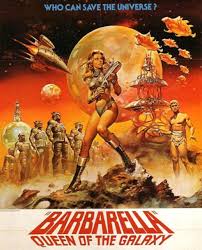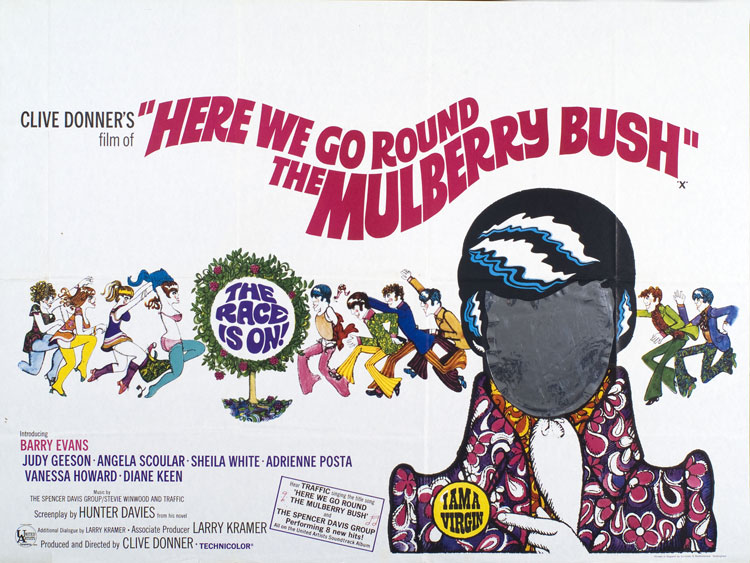 | | |
| --- | --- |
| 1. Dead Poets Society | 26. Passport to Pimlico |
| 2. Ice Cold in Alex | 27. Star Wars series |
| 3. Clockwork Orange | 28. Calendar Girls |
| 4. Kes | 29. Star Trek series |
| 5. Good Morning Vietnam | 30. Arsenic and Old Lace |
| 6. The Prime of Miss Jean Brodie | 31. Apocalypse Now |
| 7. Whisky Galore | 32. Lavender Hill Mob |
| 8. 4 Weddings and a funeral | 33. Blazing Saddles |
| 9. Woodstock | 34. Matrix |
| 10. Bridget Jones | 35. Monterey Pop |
| 11. Henry 5th (Branagh version) | 36. Harry Potter series |
| 12. Monty Pythons Life of Brian + other Python films | 37. Shawn of the Dead |
| 13. Lord of the Rings series | 38. Italian Job (Micheal Caine version) |
| 14. MASH | 39. The Railway Children |
| 15. Wicker Man | 40. The Producers |
| 16. 13th Warrior | 41. The Ipcress File |
| 17. 2001 | 42. Best Exotic Marigold Hotel |
| 18. Pulp Fiction | 43. The Blues Brothers |
| 19. James Bond series | 44. One Flew Over the Cuckoos Nest |
| 20. St. Trinians series (original) | 45. This is Spinal Tap |
| 21. Naked Gun | 46. Here we go round the mulberry bush |
| 22. Hot Fuzz | 47. Young Frankenstein |
| 23. Slumdog Millionaire | 48. Suffragette |
| 24. Time Travellers Wife | 49. Faintheart |
| 25. Soylent Green | 50. Barbarella |
100 FAVOURITE SONGS
My own rules for this was that no band could have more than one track listed, but that people who went and formed other bands could have an entry for each one. (Thus Keith Emerson gets two tracks, one with Nice, the other with ELP.) Other than that, they are just tunes I like, across a variety of genres, singles and albums. The order is fairly arbitrary – how do you place a good dance tune against a hard rock epic? The numbers are there to limit me to 100 rather than rank them, although I'll admit Suppers Ready is my ultimate 'Desert Island Disc' choice. I have deliberately missed out my classical favourites since most are known by composers, not orchestras, but I have included a few top folk tunes that may be less familiar. Inevitably, they reflect my status as a burnt out hippie, ex disco, rock and radio dj, member of several bands, and as an old git!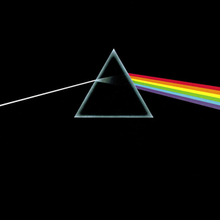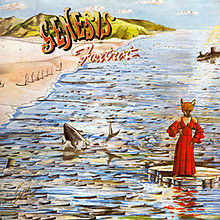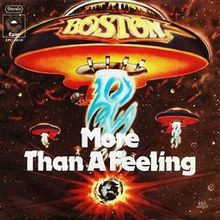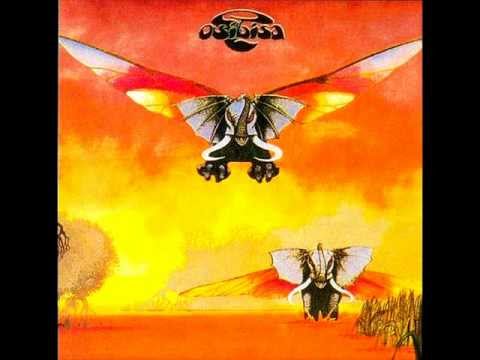 1. GENESIS – SUPPERS READY
2. AMERICA – THE NICE
3. WHOLE LOTTA LOVE – LED ZEPPELIN
4. KING OF ROME – JUNE TABOR
5. RADAR LOVE – GOLDEN EARRING
6. LONG LANKIN – STEELEYE SPAN
7. LAZY SUNDAY AFTERNOON – SMALL FACES
8. FIRE – CRAZY WORLD OF ARTHUR BROWN
9. SPAGHETTI PANIC - BLOWZABELLA
10. BLACK BETTY – RAM JAM
11. MY GENERATION – THE WHO
12. ROXETTE – DR FEELGOOD
13. LIVING IN THE PAST – JETHRO TULL
14. MOCKINGBIRD – BARCLAY JAMES HARVEST
15. FRANKENSTEIN – EDGAR WINTER
16. BLINDED BY THE LIGHT – MANFRED MANNS EARTHBAND
17. DON'T FEAR THE REAPER – BLUE OYSTER CULT
18. DON'T YOU KNOW ITS DIFFERENT FOR GIRLS – JOE JACKSON
19. SPUNK ROCK – MAN
20. ERIN GO BRACH – DICK GAUGHAN
21. ACE OF SPADES – MOTORHEAD
22. STRAWBERRY FIELDS – BEATLES
23. JINGO LO BA - SANTANA
24. HONKY TONK WOMAN – ROLLING STONES
25. BRAIN DAMAGE – PINK FLOYD
26. PARKLIFE - BLUR
27. NEW YORK GALS -OYSTERBAND
28. COOL FOR CATS – SQUEEZE
29. HOLD YOUR HEAD UP – ARGENT
30. COMMON PEOPLE – PULP
31. WIZARD – BLACK SABBATH
32. ALRIGHT NOW – FREE
33. HIT ME WITH YOUR RYTHMN STICK – IAN DURY & BLOCKHEADS
34. THE DAWN - OSIBISA
35. THE ROCKER – THIN LIZZY
36. I'M MANDY, FLY ME – 10CC
37. EVER FALLEN IN LOVE - BUZZCOCKS
38. VIRGINIA PLAIN – ROXY MUSIC
39. VOODOO CHILE – JIMI HENDRIX
40. DANCE TO THE MUSIC – SLY & FAMILY STONE
41. SEA KING - WOLFSTONE
42. MAGICIANS BIRTHDAY – URIAH HEEP
43. HOLE IN MY SHOE - TRAFFIC
44. ON THE ROAD AGAIN – CANNED HEAT
45. READY FOR THE STORM – DOUGIE MACLEAN
46. GIMME GIMME GOOD LOVING – CRAZY ELEPHANT
47. DEVILS ANSWER – ATOMIC ROOSTER
48. KILLER QUEEN – QUEEN
49. LITTLE POT STOVE – NIC JONES
50. DOCK OF THE BAY – OTIS REDDING 51. INCENSE PEPPERMINTS – STRAWBERRY ALARM CLOCK
52. HOUSE OF THE RISING SUN – ANIMALS
53. I PREDICT A RIOT – KAISER CHIEFS
54. SO LONELY – POLICE
55. A CHANCE AS GOOD AS ANY - BATTLEFIELD
56. SOMETHING IN THE AIR – THUNDERCLAP NEWMAN
57. RAZAMANAZ - NAZARETH
58. SPILL THE WINE – ERIC BURDON & WAR
59. SULTANS OF SWING – DIRE STRAITS
60. I'D RATHER GO BLIND – CHICKENSHACK
61. MONY MONY – TOMMY JAMES & SHONDELLS
62. ONE WAY - LEVELLERS
63. I'VE BEEN DRIVING IN MY CAR – MADNESS
64. MORE THAN A FEELING – BOSTON
65. FREEBIRD - LYNRD SKYNRD
66. WATERLOO SUNSET – KINKS
67. SUNSHINE OF YOUR LOVE – CREAM
68. BORN TO BE WILD – STEPPENWOLF
69. HELLO I LOVE YOU – DOORS
70. LETS DANCE – CHRIS MONTEZ
71. HOLD ON I'M COMING – SAM & DAVE
72. BLOWING FREE – WISHBONE ASH
73. I'M A MAN – CHICAGO
74. ECHO BEACH – MARTHA & THE MUFFINS
75. JUNGLE JENNY – SENSATIONAL ALEX HARVEY BAND
76. SHE'S NOT THERE – ZOMBIES
77. 666 – THE NUMBER OF THE BEAST – IRON MAIDEN
78. LET THERE BE ROCK – AC/DC
79. BACK STREET LUV – CURVED AIR
80. HURDY GURDY MAN – DONOVAN
81. BET YOU LOOK GOOD ON THE DANCEFLOOR – ARCTIC MONKEYS
82. HIRING FAIR – FAIRPORT CONVENTION
83. SCHOOLS OUT – ALICE COOPER
84. PICTURES AT AN EXHIBITION – EMERSON LAKE & PALMER
85. NOTHING COMPARES 2U – SINEAD O'CONNOR
86. HOTEL CALIFORNIA – EAGLES
87. YOUR SONG – ELTON JOHN
88. ALL HALLOWS EVE - LEGEND
89. BAKER STREET – GERRY RAFFERTY
90. LITTLE MUSGRAVE - PLANXTY
91. WUTHERING HEIGHTS –KATE BUSH
92. BLACK FOX – GRAHAM & EILEEN PRATT
93. 2468 MOTORWAY – TOM ROBINSON
94. FIRESTARTER - PRODIGY
95. CHERRY RED – GROUNDHOGS
96. THINKING ALOUD - SKYCLAD
97. FREEBIRD – LYNYRD SKYNRD
98. WEAVERS ANSWER – FAMILY
99. OLIVERS ARMY – ELVIS COSTELLO
100.DEEP PURPLE – SMOKE ON THE WATER