These pages cover the many interests of Pete Jennings: born 1953 in Ipswich, Suffolk, England and now living just over the Essex border in his native East Anglia.
Pete has had three main careers: on leaving school he completed an apprenticeship and became an External Planning Engineer for PO Telephones (now BT.) After 7 years he quit to become a salesman and sales manager with blue chip companies such as United Biscuits, Esselte Meto and Coca Cola, where he won the prestiguous UK Salesman of the Year award in 1986. Finally Pete embraced care work and was sponsored through university to gain a BA (Hons) in social work. He has now retired as a registered social worker. Previously he also studied as a counsellor / psychotherapist, gaining the BACP Diploma.
Pete is married to second wife Sue and between them they have
four adult offsping plus nine grandchildren and a rescued German Shepherd Dog called Sasha. Their two elderly springer spaniels Bertie & Charlie died in 2017 just short of their 17th birthdays.
Outside of work Pete has pursued many other interests: he was National Media Officer and then President of the Pagan Federation, the largest umbrella organisation for many Pagan paths across
Europe. His spiritual interests have also led him to become a writer with over two dozen books published and he lectures across the UK and abroad.
As a historical re-enactor Pete leads 'Ealdfaeder Anglo Saxons', who until recently were the semi resident group at the world famous Sutton Hoo site and elsewhere, and writes and lectures on aspects of Anglo Saxon & Viking culture.
Starting at the age of 12 Pete became a mobile disco dj and progressed on to twenty years of broadcasting folk shows on local radio stations BBC Radio Suffolk, Radio Orwell, Saxon Radio & VIC Radio.
Pete was the Green Man every May Day for East Suffolk Morris for many years and continued for over 20 years as the Wren Bearer for the Cutty Wren ceremony enacted each Boxing Day by Old Glory Molly in Middleton Suffolk. He also founded the Magic Mummers and helped organise various folk clubs and festivals: including the Real Music Club Ipswich, Feast of Folk Ickworth, Folk at Snape Maltings, Felixstowe Folk Festival, Shotley Boat Festival, Toad & Raspberry Ipswich.
He has also regularly sung with folk bands such as WYSIWYG, Bunkas & Rope and rock bands incuding Pyramid of Goats, Prof Keatons Experiment and Infra Red. Nowadays his entertaining revolves around re-enactment, lecturing and story telling as well as the odd bit of acting and filming. He recently retired from twenty years of guiding ghost walks around Ipswch. Since retiring Pete has also taken up painting.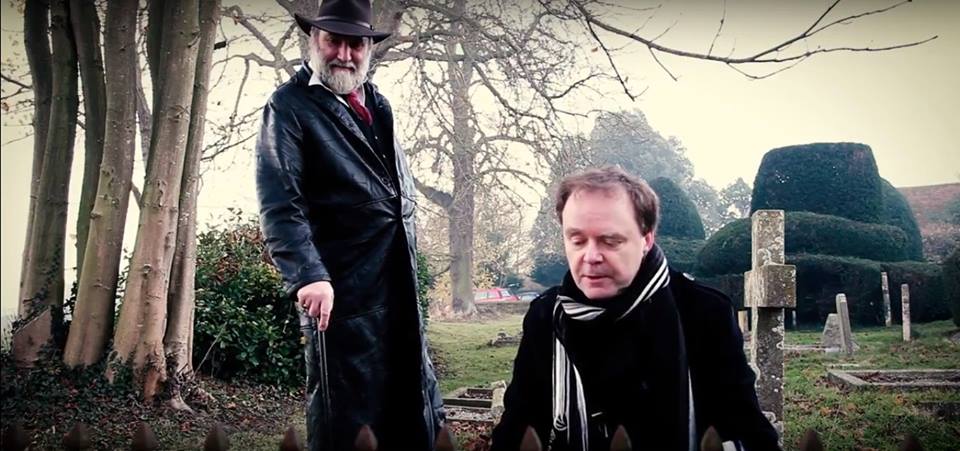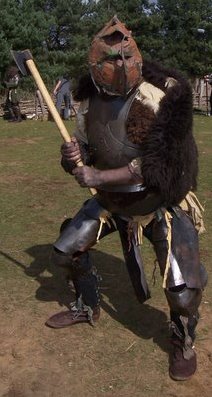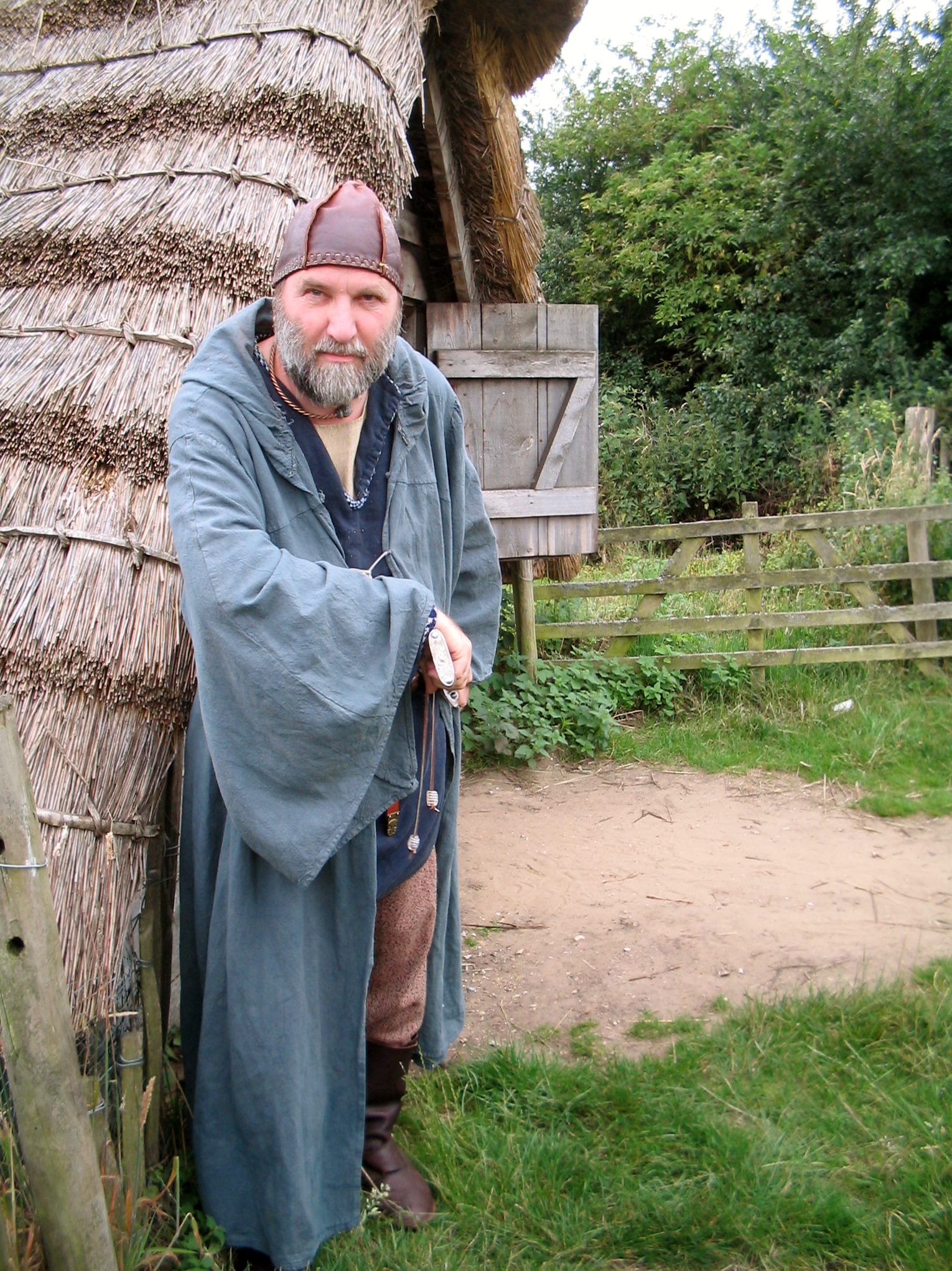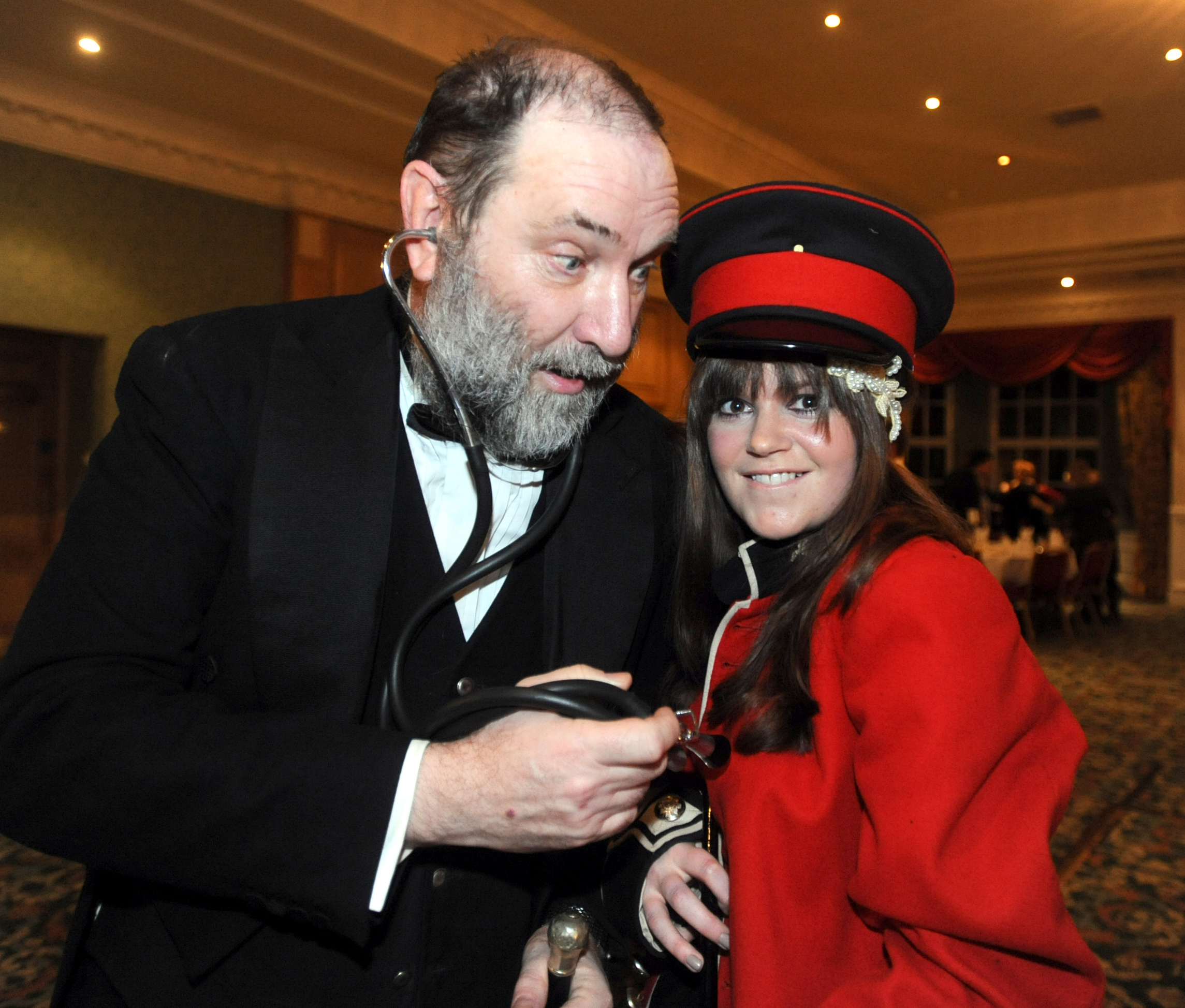 Pics: (Top) 'Last Journey' film with John West. (Middle) Orc & Villager in Lord of the Rings prequel 'Born of Hope' film (Bottom) Dr Watson in a Sherlock Holmes Murder Mystery with the Irregular Special Players.